Ashfield students were today celebrating their GCSE results after what everyone will agree has been a very challenging year!  The results reflect the hard work and application of students, supported by the dedicated staff who have worked tirelessly to enable them to remain focused and positive.  Parents have also played a major part this year, and we thank them for their support and encouragement.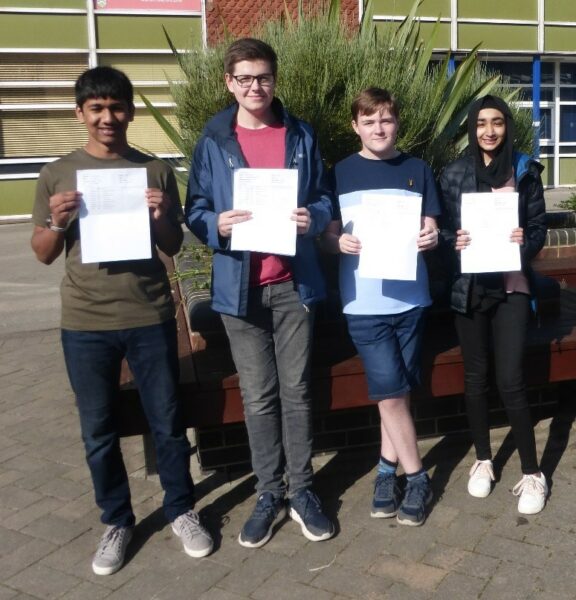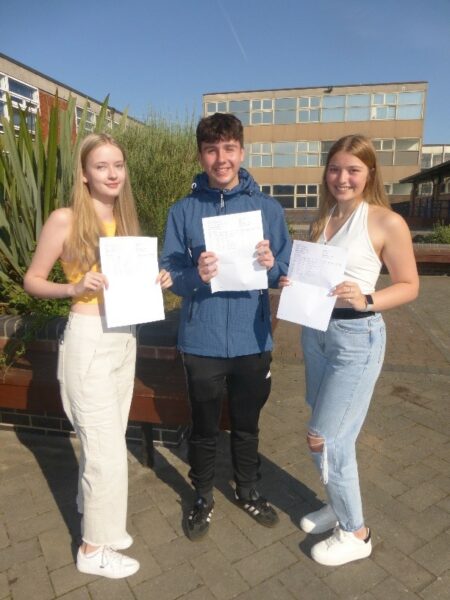 Some of the outstanding individual achievements include Khizr Islam (9,9,9,9,8,8,8,8,7,7), Thomas Purnell (9,9,9,9,8,8,8,7,7), Oliver Shipside (9,9,8,8,8,7,7,6,6) and Nusaybah Islam (9,9,9,9,9,8,8,6,6).  They are pictured (left) looking deservedly proud!
Khizr's dad was quick to comment that the results were "a reflection of the teachers' hard work; we are very proud of Khizr".  Thomas' mum added: "Thank you to all the teachers and well done to the children!"
Also celebrating fantastic results are Olivia Devlin (9,9,9,8,8,8,8,8,7), Riley Tilstone (9,9,8,8,7,7,7,6,6) and Evie Robinson (9,9,8,8,8,8,7,7,7), pictured (right).
We look forward to seeing all of these students in Ashfield Post 16 in September for the next stage of their educational journey.
Luke Hudd (9,9,9,9,9,8,8,8,7) pictured below, left, has achieved an amazing set of results, as has Joshua Beighton (9,9,9,9,9,8,8,8,8) pictured below, centre.  Luke will be going on to Ashfield Post 16 and Joshua will be continuing his studies at Bilborough College.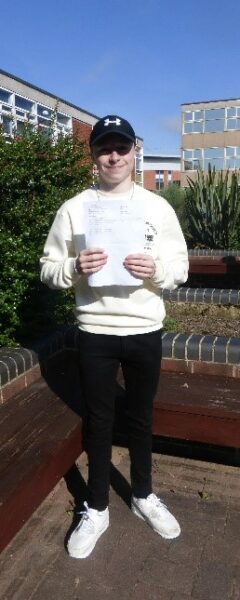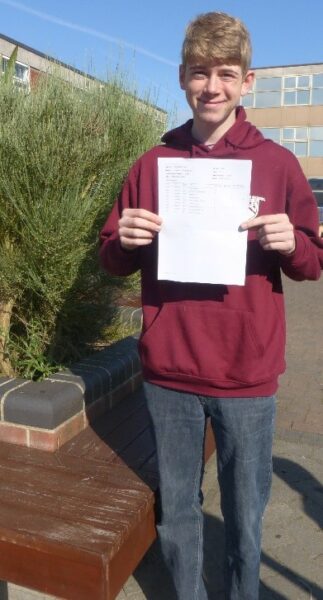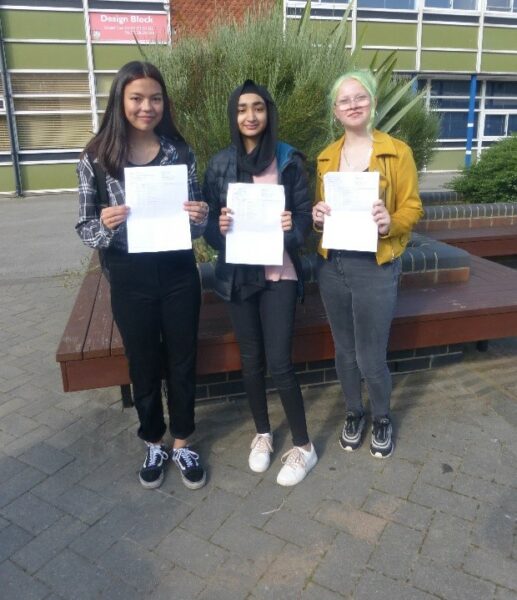 Lizzie McDermott (9,8,8,8,8,8,8,7,7,Dist*,Dist*), Nusaybah Islam (9,9,9,9,9,8,8,6,6) and Tia-Marie Cane (8,8,8,8,7,7,6,5) are all going on to Ashfield Post 16 and looking forward to continuing their studies with us.   The list could go on and on of all the students who have worked so incredibly hard and achieved very well-deserved results – we would like to congratulate them all.
Final word goes to Ashfield's Head Teacher, John Maher, who said: "Today, we celebrate the hard work of our Year 11 students, who individually and collectively have adapted so well to a difficult year and achieved excellent results. We look forward to welcoming many of our Year 11 students back into Ashfield Post 16 in September."